Many people tend to skip the tempered glass and think only a proper case is enough. A case only protects the body of the device but not the display which is the most important part of the phone. Its better to use a tempered glass because obviously no one will like to use a phone with shattered display if you unfortunately drop you phone.
Have you recently bought the OnePlus 5 and wondering which tempered glass to get to keep your screen safe from dust and scratches? Lets have a look at the Best Tempered Glass for the OnePlus 5
Best Tempered Glass for the OnePlus 5
1. Original OnePlus 5 3D Tempered Glass
This is the official Tempered Glass from the company itself, and its always recommended to use official stuff for better performance. Being the best tempered glass available on the market obviously itll be a bit costlier.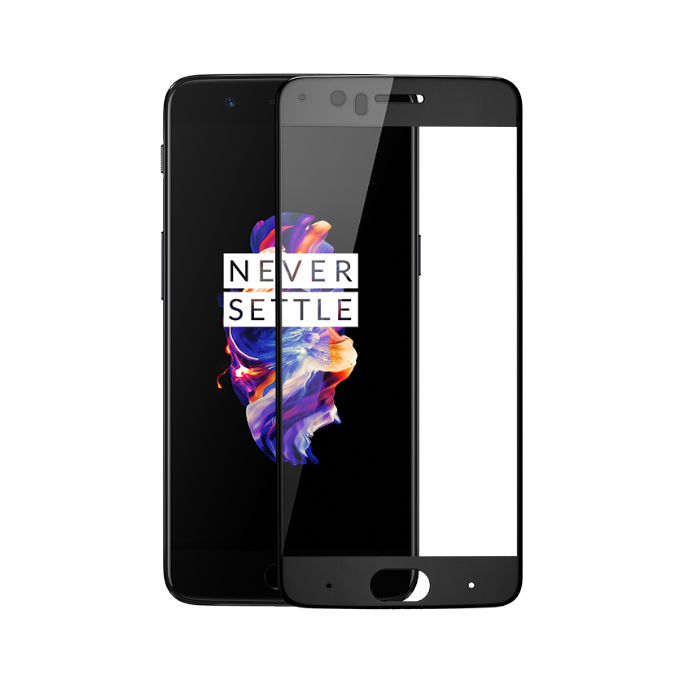 The OnePlus 5 3D Tempered Glass costs Rs.999 is only available on the Official OnePlus India Store. We highly recommend you to use this glass for better protection. The glass perfectly contours with the OnePlus 5's curved edges. Its hard enough and has anti-scratch material which prevents scratches and protects the screen from drop damage.
2. CaseU
 Tempered Glass Screen Protector
This one's almost similar to the Original OnePlus 5 3D Tempered Glass and cheaper too!
The CaseU Tempered Glass Screen Protector costs Rs.699 on Amazon.in You can consider this as a cheaper version of the Original OnePlus Tempered Glass.
3. Nillikin Tempered Glass for OnePlus 5
4. Orzly Tempered Glass for OnePlus 5
5. Others
There are a lot more options available online. People mainly buy tempered glass offline which are too cheap but at the same time they are made of cheap plastic which wont last long and will break easily. Though you can get good tempered glass offline from reputed stores and theyll cost almost the same as the online one's. Spending 30-40grands on a device and messing up the display just because of a cheap tempered glass isnt worth.